Tuesday, May 9, 2017 - Ron Wencer - Lederhosen, Kilts, and other Misunderstandings: Can your DNA really help you find the right family trees in the forest?

This talk is intended to be practical; there will be little or no theoretical discussion of DNA. Based on our experience (i.e., Janet's and mine) over more than a year, it will cover the following topics, using examples from our own Ukrainian, Slovakian, and Polish backgrounds:
What does Ancestry's ethnicity assessment mean for an Eastern European?

Value and limits of suggested connections

Surprises, Leads, Dead-ends

Using your results to direct your research
When: 7:30-9:30 pm

Where: TheSt Vladimir Institute.
620 Spadina Avenue, Toronto, Ontario.

Contact: jodanji@rogers.com
905-841-6707
---
Meetings are usually held every second Tuesday of the month (excepting July and August) from 7:30 to 9:30 p.m. at St Vladimir Institute, 620 Spadina Avenue, Toronto, Ontario. (416) 923-3318. However there may variations on this day due to the availability of a speaker or facility.
If you have a topic you wish to hear or on which you are prepared to speak, please e-mail us at jodanji@rogers.com
There is parking at the rear of the building accessible via a laneway running south off Harbord Street. There is also metered parking on Spadina Avenue. Map for how to get there.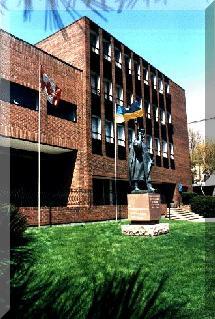 Today's date is:

There are only
days left until our next meeting,Tuesday, May 9th, 2017